A Lovely Day Ahead.... (2007-09-20 - 6:28 a.m.)
A Lovely Day Ahead....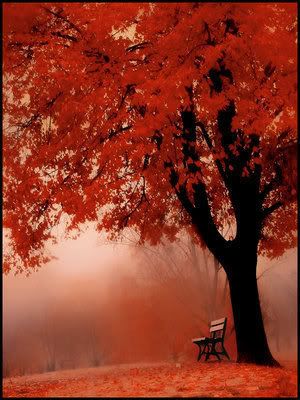 Don't you sometimes think that if you see something in writing that helps to make it somewhat true. The heading on this page, "a lovely day ahead" is an example. I don't know what kind of day it will be. I like to think that I am always on the pleasant and easy to get along with side. I get to go to CURVES during my lunch break today. I really wanted to go yesterday, but with just beginning again at CURVES I figured the old muscles needed to rest. I dressed up a bit for work yesterday. I even did my hair. I got alot of positive comments. Now since I go to CURVES today I will be less dressed up. I have to remember to put some hair bungies in my car. After 10 minutes of working out I start to get hot. Hmmmmmmmmm, what else. Not much, I spent oh, almost 25 minutes this morning looking for a box of poetry books in my house. A while back I asked my husband to move them to a different location, so that I could access them quicker. Well, I didn't watch where he put them, and of course I didn't mark the box. So I waited until my husband got up just a few minutes ago, and he found the box in record time. Now I can look up the whole poem, someone wrote a couple of lines from a poem I recognized, so of course, I had to find the whole poem to read. I remember reading it many years ago so my brain thinks. That will have to wait until tomorrow morning to do. So with that...I have to go and get ready for work.