Love Autumn.... (2007-09-09 - 6:46 a.m.)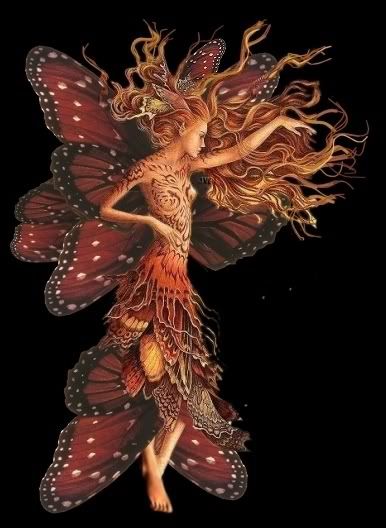 Don't you just love the art work here on the Fall Fairy. I love it. I love the colors, I love Autumn in all its splendor. Does anyone know who the artist is of this picture?
Anyhoo, I have to do some stuff today to start getting ready to go tomorrow. My mom and dad don't have a computer right now, so that will be a break from using the computer. They plan to get another computer, but aren't in any hurry to purchase one yet. Let's see, took a jacuzzi soak yesterday, so you guessed it, a shower today and wash my hair for the week, how about that for shades of excitement. Other than that, the same oh same oh stuff. Oh, yeah, the Packers play today, so you know that my husband will be up to watch that.