What's Up..... (2013-07-05 - 6:35 a.m.)
Finally got a call from my parents. Now we have to wait until I guess around September 15th. Why because my dad wants to go to San Diego, California in early September. Also because the surgery they are thinking/planning on doing has only been done on 80 people. They aren't going to recrack his chest. My husband said what the procedure is called but of course I can't remember what it is, some super long word. I will have to have him write it down for me so that I can research it. The only concern would be if something happens to my dad and his health from now until then. So again into the wait mode. I have to tell you that in the past couple of months, my hair is really going gray. My husband tells me that it is the stress coming out from the inside. Plus I haven't had my hair colored now for 106 days. I didn't want to spend any extra money on me because every cent I have had these past few months went to save for the roof repair. The final total cost for that was $4,283.60. So on the first of July I gave him another $1,000.00. All I have left to save is $263.60. I can almost see the end. I hate to owe money to anyone. I had also been helping out my son and his little family. Remember all the writing about the moving, and then moving them back again to GB because that didn't work out for all of us. Now they are both working, so they say. Good for them. Now I am going to start saving for Malcolm's left leg surgery after I pay off the roof repair bill. I just hope that nothing more major occurs, like one of the cars, though if it does, we will just deal with it.
So before September, I have to get in to see all of my doctors so that I am able to get updated prescriptions for my meds. I don't really want to do this, but I better. I have to be as healthy as I can so I am available to help out my parents. My husband and I also have on September 18th sometime during the day, that health insurance screening requirement to be able to continue getting health insurance. That is such a bunch of crap, I tell you.
I want to have our granddaughter visit again, but the mosquitos are so bad here right now. We wouldn't be able to spend a lot of time outside. I don't believe in covering a child with bug spray because anything you put on the skin goes topically into your bloodstream. I know this because of having allegric reactions to some lotions, body soaps, etc. I knew how great patchouli was way before all my medical issues began. I am still able to use patchouli with no reactions. It is awesome being a hippie.
What else....I have the soaker hose going right now. I have three water systems I use. Plus I mix Miracle Grow every other week for the flowers and tomotoe in the pots. I have to use a timer I have in the house otherwise I may forget to go an turn off the water, wouldn't want that to happen. Yesterday I mowed off and on all day. I still have to mow all along the channel. Over there the ground is so uneven, but it will get done.
So this is all I got going on. The timer just rang.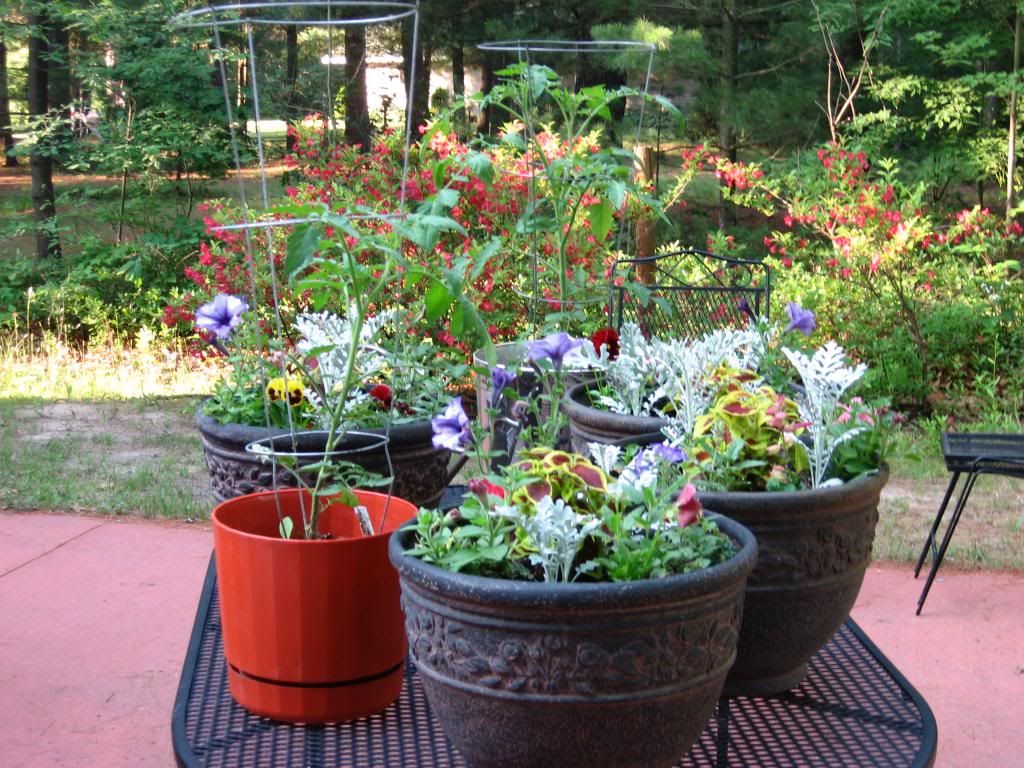 GO - SWIMMING