Saturday Finally..... (2009-08-08 - 8:46 a.m.)
We had a storm here last night. I didn't think that we got alot of rain until I went around to the back yard, oh my god, the channel is so high, wow. Then I checked the rain gauge in the backyard and it showed over 3 inches of rain. Wow, wow, all that in one night. I hope that they open the damn a smidge, because I heard that this is supposed to be a rainy weekend somewhat. We so need the rain, but all in one night. Don't have to water the yard, plants and flowers today, which makes my husband happy.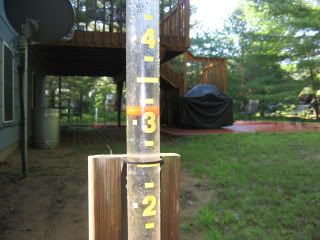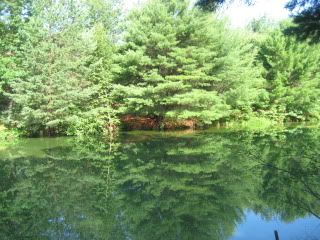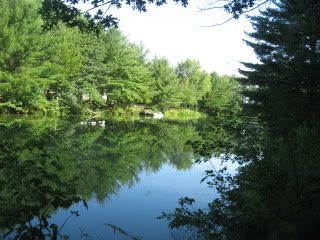 Boxx9000 sent me a note and asked me when my grand baby is due. I thought, what, something I don't know about. My son has already given us three grand-daughters by two different women. My last grand-daughter was born the end of May this year. Her sister will be two at the end of September. The oldest grand-daughter is going to be 6, October 1st. She is the one who has had a number of surgeries to correct a cleft plate. Her nose now is a perfect straight line. They can do wonders with constructive surgeries, and you can't tell she ever had a severe cleft plate. She does have alot of speech therapy though. So Boxx9000 I think you may have mixed me up with perhaps Beyond Panic, because her son, and woman are expecting a second baby.
Now the sun is out, and I do believe it will be humid here today until the next system moves in.