Monday, So Soon..... (2008-07-21 - 6:12 a.m.)
So my parents did call yesterday. I still hadn't gotten the shower and hair washing done yet when they called. I got to talk with both my parents. It went alright. Then I went and watched something on cable until 5 pm. When that was done I finally got the hair washing and shower in.
I agreed with Monkeymom. The summer this year has been way to hot and humid. I don't really enjoy summer to begin with, since Fall is my favorite season, I love the colors of Fall, especially the range of oranges.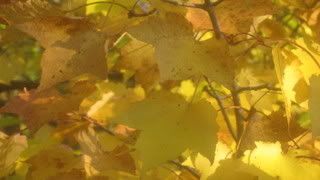 Also remember my tattoo, the Fall Fairy one, I found the picture from her.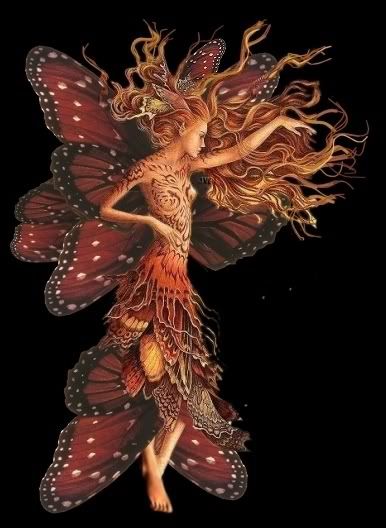 Here is the Fall Fairy on my arm, hours after being done.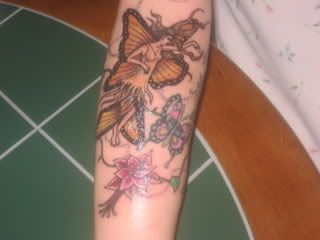 Here in central Wisconsin it is supposed to keep warming up with the ever loving humid stuff going on. I think that it just saps out your energy and makes a person kind of grumpy. OK at least the people I come in contact with. Though there is one person I work with who just loves this weather and is so happy.
Another 5 day week to work, which I don't mind, as long as my body cooperates. I have alot to do this week, alot, so I will be busy constantly, I will just keep doing it because it has to be done. The other program secretary is on vacation all week, so it is just me working on this project all week. I asked for next Wednesday off. I have to. So I hope that I get it off. Other than that, I don't have much else. I have to stop and put gas in my car, so I don't have to get out of a hot car at the end of the day.