Snow Angels... (2007-12-02 - 6:27 a.m.)
So if you are in the Midwest, I am sure you know you got some snow. So don't think about the work you have to do, go and do this instead, the work can wait.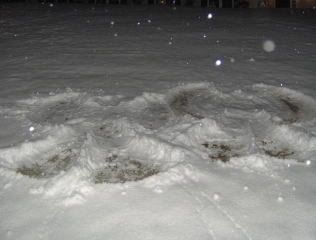 Now I wonder how many I can make in the yard. I wonder if I can get my husband to help me make some. Anyhoo, we got a blast of it that is for sure.