A Family Day... (2007-11-22 - 6:18 a.m.)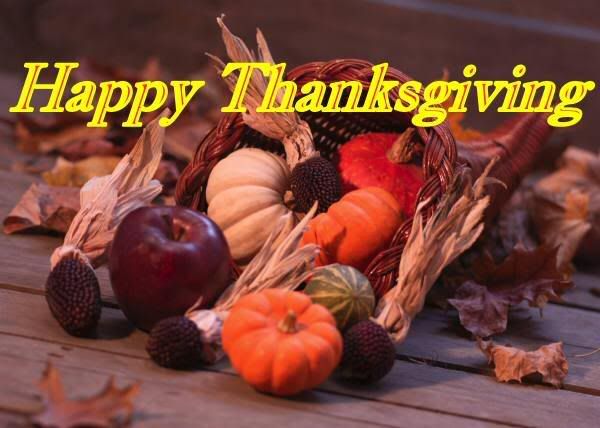 Wishing all the people who read what I write a Happy Thanksgiving with your families. Enjoy the wonderment of the day and be glad for the peace to come. What movies depict the Thanksgiving tradition better than Holly Hunter's, "Home for the Holidays." Every year I watch that movie and just laugh at the loving and caring life and interaction that family portrays.
My husband is at work right now, he will be home when he gets here. He will sleep for a bit, and will just have to be up in time to watch the Packer game. We aren't doing anything special food wise today. My son, so far plans to come here tomorrow. He is bringing a friend with him. Other than that, just wishing all the readers a not so hectic day. Take time to enjoy the warmth of your families, that is what it is all about. Not the eating part, not how good the food is, but the time shared together as part of your family tradition. Oh, and hug your furry friends today.