Feeling Friday... (2007-11-09 - 5:30 a.m.)
I haven't been writing so much poetry lately. I sure hope that those creative juices aren't drying up in the old brain. I was thinking about writing poetry the other day at work, I was daydreaming about writing poetry, yupe, it was a nice daydream actually. I was outside, on a beach, watching a sunset.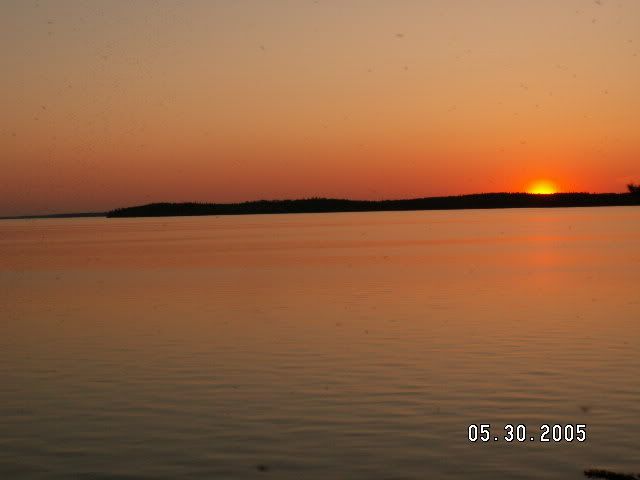 I love the colors of the sunset. I love the way the sun sets above the water, then disappears below the horizon. I grew up on "the Lake" so I have spent many hours viewing the sunsets in Northern Minnesota and also many, many sunrises. Just thinking about them now is so relaxing. I should start taking more pictures of sunsets. That sounds like something I would like to do.
Other than that, not much else is cooking around here. Glad that it be Friday today. I don't think it was a long week at work, but with this project to be done by the end of today. You know the drill, you just keeping doing the data entry and all. Plus you have to do all the other daily stuff, and for us at work, Fridays are very, very busy. Though after work, I get to go and get my hair washed and styled. I am doing that for myself because I want to pamper myself. So that will be a nice way to wrap up the week. That is about it for now.