What the Heck To Call This Hodgepodge.... (2007-11-06 - 6:07 a.m.)
I really like this photo. I like the composition of it. It is striking. I would like to try to see what it would look like in sepia. I like the old picture look of sepia.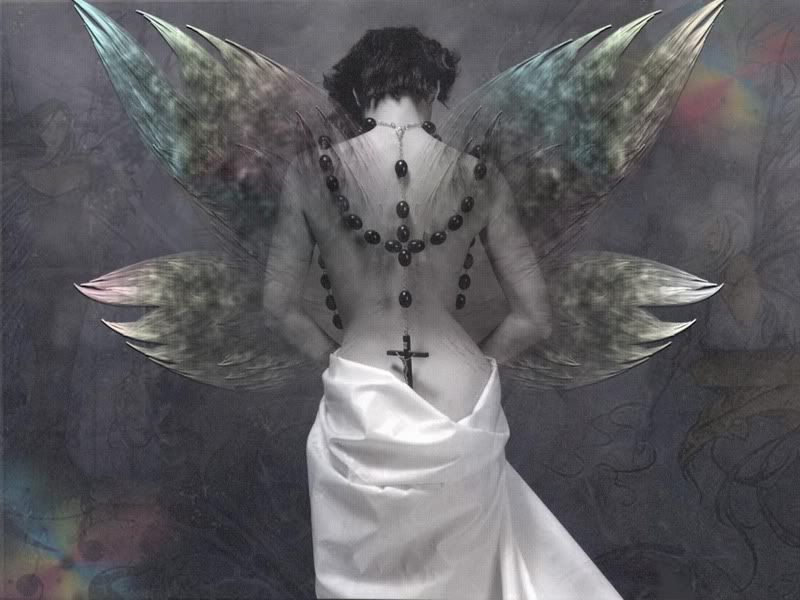 So in other news, now doesn't that sound so newsy and all. I emailed my parents early yesterday morning about my choice to recharge, rest, and relax on my birthday, and not wishing to meet them. This time my dad wrote me back, usually it is my mother. So I am figuring she is still a bit bent about it all. My dad sounds like he understands somewhat. I will not try to read anything into what he wrote. I read it a couple of times, I told my husband what he wrote, and then I deleted it. Since I forgot to wash clothes over the weekend, I did a load of coloreds last night. I was so cold, that I went to bed, under the covers and watched some TV. I asked my husband to get the laundry out when the dryer buzzed. So he brings it into the bedroom. I said would he mind hanging up my clothes so that they don't wrinkle. Sure, I am so strongly left handed mind you. I watched him and he put the clothes on the hangers differently than me and backwards. So some of my clothes will seem odd to me coming off the hangers. He made a comment that all my clothes are hung up backwards. No the ones he hung up are backwards, needless to say, I am just glad he hung them up for me and I didn't have to get out of my nice warm bed. I had to put on two pairs of socks last night. I hate it when your blood pressure gets so low, and then you can't keep your blood sugar up above 100 sometimes. I ate in bed of course. The lower your blood pressure the colder or chilly you are. Also being a diabetic your extremities like your feet and hands are usually cold. With the howling and strong winds yesterday, I never did warm up, and my body had to work extra hard to keep warm, thus using up my insulin to keep warm. I guess it is time to start layering the clothes. Oh well, bring it on.
Hmmmmmmmmmmm, other than that, still knitting and working on the scarf for someone. It is looking all soft and cuddly. I decided to use mohair by the way!! I love mohair, I hope the person I am knitting this scarf for does also. I have to get bananas today. I haven't eaten a banana now for a little over 24 hours, and I have noticed I fart less. The bananas my husband got yesterday are actually way to green for me to eat, amazingly enough. So if I really want a banana, gosh darn it, I would have to go to the grocery store today. I don't know if I really want to do that. It is Senior Citizen Day on Tuesday, and they are all out in force, and they are never in a hurry, need I say more.
Alrighty then, have an awesome day....